Melbourne's auction market got off to a strong start over the weekend as buyers enjoyed the choices available as more listings have recently arrived on the market.
There were 192 auctions held in Melbourne on Saturday, and in the 7 weeks from 19 December 2016 to 5 February 2017 a clearance rate of 79 per cent was recorded. Of the 421 auctions reported, there were 333 sold and 88 passed in, 39 of those on a vendor bid. There were 1428 private sales recorded.
The Reserve Bank of Australia will meet for the first time for 2017 this week to decide the level of official interest rates for February. Economists are expecting that the RBA will likely be leaving the rates on hold for the fifth consecutive month.
The auction activity is increasing throughout this month with more than 1,400 auctions due to be held in the last week of February. Nearly 500 auctions are expected for next week.
---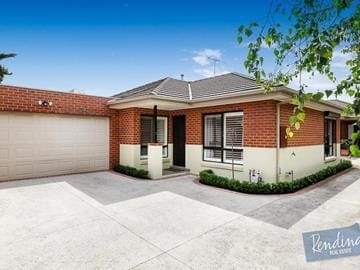 2/96 Cooper Street, Essendon sold for $911,000
This spacious three bedroom, two bathroom villa opposite Buckley Park attracted 55 people to the auction. Pre-auction interest was around $750,000 for this middle villa with a double garage in a block of only three. With an opening bid of $650,000 the auction took off from there, with five bidders jumping in. At $830,000 the property was on the market, and the fifth bidder took the price up to $900,000. But it was a young couple who stayed in, and won the keys for $911,000.
---
6 Merrett Avenue, Hoppers Crossing sold for $475,000
Over the past twelve months there has been a considerable increase in interest in family homes under $600,000.  This three-bedroom house positioned on a generous 585m2 (approx.) parcel of land sold for the first time since it was built 42 years ago. There were four bidders vying for the keys to the property which easily reached its reserve price of $460,000. It was a local family who were successful at the auction for a price of $475,000.
---
2 Blyth Street, Murrumbeena sold for $1,421,000
The potential of this three bedroom plus study timber house attracted a range of would-be owners including developers and home buyers. Sitting on approximately 760 square metres of land, the home sold for more than $171,000 above the reserve. The property last sold in 1978 for $36,000, and on Saturday two bidders pushed the price up to $1.421 million.  This equates to an annual capital growth of over 10% per annum over the 38 year period.