A clearance rate of 79 per cent was recorded this weekend in Melbourne. There were 867 auctions over the weekend with 687 properties selling and 180 being passed in, 89 of those on a vendor bid. There were an additional 469 private sales reported.
Competition is heating up for buyers hoping to purchase before the stock levels reduce even further throughout winter. We currently have the lowest interest rates since the mid-1960s, something that is being harnessed by the investor market.
Results over the past few weeks are indicating that prices are strengthening substantially in the outer and middle-ring suburbs due to the ripple effect of buyers spreading to adjoining lower-priced suburbs. Areas like Hampton, Brighton East and Sandringham have been in high demand when Brighton property is out of buyers price range; similarly, Box Hill North has become a hot spot due to the popularity of Surrey Hills.
It will be interesting to see what the Australian Tax Office investigation into foreign buyers illegally purchasing Victorian property will uncover. So far there are only 93 possible breaches being investigated, however we believe the figure could be much higher.
Next week there are 823 auctions scheduled.
Auction Results

9/41 Rockley Road, South Yarra. Sold for $780,000
Located in one of South Yarra's best tree-lined streets, this supremely spacious two bedroom apartment with glimpses of the city skyline from its north-facing balcony and a car park and storage unit ensured this apartment would be highly sought after. Over 70 people attended this well-maintained building, and the auction opened with a bid of $650,000. Three bidders aggressively pushed the price past the "selling" price of $745,000, until it was eventually sold for $780,000. Apartment 10, a single bedroom unit at the rear of the bulding was also auctioned. This property attracted four bidders opening at $440,000, on the market at $500,000 and sold for $535,000.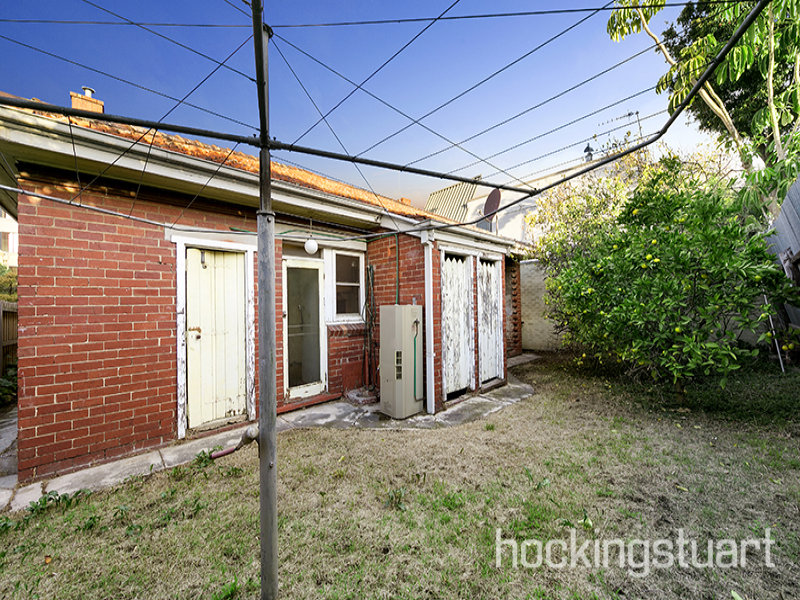 27 & 27A Macfarlan Street, South Yarra. Sold for $2,000,000
Two identical side by side homes were auctioned off together on Saturday, hoping to draw a developer or someone with a keen eye to spot this diamond in the rough. These homes are mirror images of each other and both would require hours of painstaking labour to bring them back to life. Advertised at the low $1M's there was a large amount of interest with around 70 contracts going out to potential purchasers. The opening bid brought the properties on the market by $200,000 and a flurry of bidding saw this property reach its final price of $2,000,000 to a couple who plans on rebuilding themselves.

10 Frederic Drive, Ringwood. Sold for $780,000
A partly updated 5 bedroom home in a family neighbourhood of Ringwood attracted a large crowd of onlookers with well over 60 people attending. Located close to schools and parks but still within striking range of Eastland shopping centre and Ringwood train-station, it appeared very appealing to many of the hopeful home-owners. Quoted prior to auction at "more than $610,000", the auctioneer thought this would be a good place to start things off with a vendor bid when no-one from the audience would raise their hands. The crowd eventually remembered that audience participation was in fact required as a gentleman placed a $90,000 bid to bring the property on the market at $700,000. A rapid fire back and forth of $10K rises and then $5Ks brought the property well over reserve to $780,000 where it was sold.