The Melbourne auction market returns after the Easter break with similar energy as before Easter, showing the school holidays have not kept buyers away. There were 555 auctions this weekend, with 431 properties selling and 124 being passed in, 62 of those on a vendor bid – resulting in a clearance rate of 78 per cent. In addition to the auctions there were also 455 private sales reported.
These results continue to add weight to the claims of Melbourne having a two-speed auction market, as budget suburbs continue to lose out to the higher priced locations such as those in the inner East. But these uneven results mean that conditions could not be described as a total seller's market as there are still many properties which are selling for prices close to their reserve.
The top auction suburbs this weekend were Reservoir (11 auctions), Mt Waverly (10 auctions), followed by Carnegie and South Yarra each with 7 auctions. But overall it was the western suburbs who dominated auction numbers this weekend with a collective 102 listings. The eastern suburbs will likely dominate auction numbers again next weekend as it seems that vendors have avoided the school holiday period for listings.
Next weekend an expected 1060 auctions are scheduled.
Auction Results
2 Palmer Street, South Melbourne. Sold for $3,210,000
Eighty people attended the auction of this impressive four-bedroom house with a pool and rooftop terrace, including parties from New Zealand, the USA and China. Four bidders, two on phones contested until it was announced on the market at $3 million, which knocked out the third bidder. It wasn't until the property was almost sold at $3.17 million that the fourth bidder appeared, and added three more bids and successfully bought the property.
23/156 Rose Street, Fitzroy. Sold for $1,400,000
This designer warehouse apartment in a former chocolate factory has city views, direct lift access within the mulit-level contemporary industrial feel property. A vendor bid of $1 million kicked off the auction with four hopeful buyers pushing the price past the reserve of $1,225,000. But it was a young couple who joined the bidding mid-way through the auction who trumped the competition with their confident bids and walked away as the new owners of the three bedroom apartment.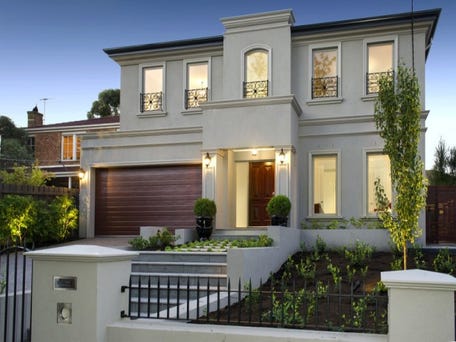 23 Cornell Street, Camberwell. Sold for $3,000,000
It was a full house on Saturday with over 110 people attending the auction of this newly built luxury French provincial home. After some coaxing by the auctioneer, the opening bid came in at $2,000,000, two other parties then stepped in bidding in $50,000 rises. The property was declared on the market at $2.75M and a fourth bidder stepped out of the woodwork right when it began to slow down. It picked up again until it reached $3,000,000 where it was won.